WordPress may be the most common term when people talk about creating a new website. If you want to create a website, but don't know anything about WordPress yet, then you're still a child for this mission! WordPress is a widely known term in the web development sector.
The WordPress umbrella is so big, there are too many ways to engage in it. Thousands of website owners and web developers make their complete living through WordPress.
After reading this article, you'll learn about WordPress, the history of making WordPress, and the benefits of using WordPress for creating websites. Know WordPress before engaging in it!
What is WordPress?
In one sentence, WordPress (WP) is whatever you want it to be! WordPress is a publishing platform that makes it easy for you to publish your content on the internet. And you can use it to create anything from a basic blog to an advanced website. Simply WordPress is:
A Blogging Application
A Content Management System (CMS)
A Web Publishing Tool
So WordPress is a blogging application, a content management system (CMS), and a web publishing tool that powers millions of websites all over the world. WordPress is written mainly in PHP (server-side scripting language) and paired with a MySQL or MariaDB database.
It is a free and open-source application. It's free because it's not developed by a specific company or people. It is developed by people all over the world who use it. Anyone can contribute to it's development and modify it because it is licensed under General Public License (GPLv2 or later).
The possibilities when using WordPress are pretty much endless! You can extend the possibility of WordPress with the combination of a theme and plugins. A theme decides how your website will look like, how your website will behave, and thousands of plugins can add additional features.
From traditional blogs to newspapers, online magazines, TV stations, nations and social media sites – WordPress powers everything! Top news companies and websites like CNN, Forbes, Time, The New York Times, ebay, TechCrunch, etc. – all are powered by WordPress.
The best example of a successful WordPress website is WordPress.com, which was founded by WordPress co-founder Matt Mullenweg-owned company Automattic, where you can start your website within minutes. WordPress.com is a very big reason for the increasing market share of WordPress.
Quick link:
WordPress.com or WordPress.org? Which is Better for You?
According to W3Techs, WordPress is used by more than 65% of all websites whose content management systems are known, and more than 43% on the internet are powered by WordPress! That means, one of every three websites is powered by WordPress and it is increasing day by day.
WordPress Founder, History & Goal
In 2003, two users of existing blogging software b2/cafelog, Matt Mullenweg and Mike Little, was first created WordPress. They decided to start the project because the development of b2/cafelog was discontinued by their main developers. Christine Selleck Tremoulet, a friend of Mullenweg, suggested the name WordPress – the most popular CMS name.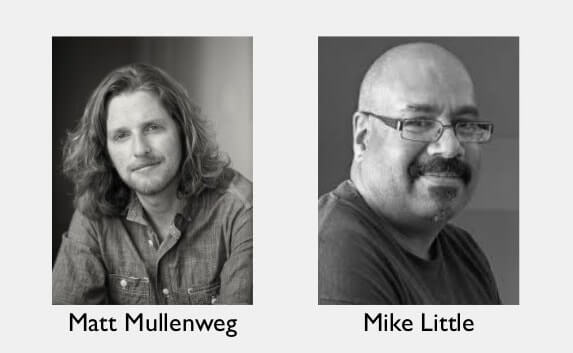 In April 2003, Matt launched WordPress.org to host WordPress application, which had support forums, schematic documentation, and a development blog. On 27th May 2003, the first version WordPress 0.7 was released, which didn't have plugins and themes feature.
WordPress plugins are introduced in version 1.2 – which was released on 22nd May 2004, and themes are introduced in version 1.5 – released on 17th May 2005. After the introduction of plugins and themes, it was well-received by the community because of its features and open-source license.
In August 2005, WordPress co-founder Matt Mullenweg founded Automattic to manage and further the development of WordPress. On November 21, 2005, Automattic launched WordPress.com (freemium WordPress hosting), where you can start your WordPress website within minutes.
In 2006, Automattic filed a trademark registration for the WordPress and WordPress logo. There are some notable changes that came into place later on. The present looks like interface design were first initiated in 2008, with WordPress 2.7, which is almost identical to the current dashboard.
The first mobile responsive version was 3.8, released in December 2013. And in 2018, WordPress refactored its editing interface with the brand-new Gutenberg block editor in version 5.0.
Generally, four major updates come in a year for the WordPress application. Many core contributors commit to those updates. Anyone can contribute to WordPress and anyone can make it more reliable. Statistics show that 63% of WordPress core committers are not employed by Automattic.
Automattic was in charge of managing the WordPress application until 2010. On September 9, 2010, the big change came into place, Automattic transferred the ownership of the WordPress trademark and logo to the WordPress Foundation, which was also founded by Mullenweg.
The organization was founded to make sure free access to the open-source WordPress application in the future. This was a very significant moment because it ensured that WordPress is not dependent on a company or a group of developers to grow or to continue the project.
The goal of the foundation is to gain more and more market share with a growing international user base. The application is currently used on more than 43% of all websites worldwide. Here's Mullenweg openly targeting 50%+ market share as a goal for WordPress in 2015:
The next goal is the majority of websites. We want to get to 50%+ and there's a lot of work between now and then. As the percentage increases, it gets harder and harder to grow the market share, and we have to grow the market share by doing things we haven't done in the past – really thinking about the onboarding process, really thinking about the integration with social networks, and with how WordPress works on touch devices, which is going to be the predominant computing platform of the future. These things are going to be really important.
He also stated that a new strategy is needed to reach the target, which includes massive improvements for the increasing number of mobile users. And after that there will be a new landmark:
What got us here isn't going to get us there. Once we get to 50%, we can decide on something new we want to do.
The 50% goal is not far away and the market share of WordPress is increasing day by day. Currently, WordPress holds more than 37% market share and is installed on more than 65 million websites!
In which direction WordPress will go depends on the needs of users. It has empowered thousands of people around the world, so we can safely assume that it'll do the same in the future.
Key Benefits of Using WordPress
Since starting its journey in 2003, WordPress has become the most popular blogging software. Over the last few years, WordPress has also become the most popular choice for non-blogging websites.
What's the reason for its growing popularity? Why do most people love WordPress? Here are the key benefits of using WordPress as a content management system:
1. WordPress is Suitable for Everyone
WordPress started as just a blogging platform but has since evolved into a full content management system. You can create a blog, personal website, business website, eCommerce website, business directory, Q&A website, religious, portfolio, online communities with WordPress easily.
With the combination of a theme and plugins, you can do anything you want with WordPress. It's very easy to create a unique WordPress website by doing very minimal customization.
If you can't find exactly what you're looking for, then you can easily create your own plugins or theme as your liking. That's why top companies use WordPress.
2. Simple & Easy to Use Interface
WordPress has a simple working interface that is easy to learn regardless of experience level. If you have any familiarity with word processors or other computer programs, you will likely be able to learn how to use WordPress and its various features to create your website.
WordPress is beginner-friendly and has enabled millions of non-technical enthusiasts to successfully start their very own websites. Once you know how to log in, you can quickly find your way around and start editing your content; editing a post or page is as easy as using a word processor.
3. WordPress is SEO & Mobile Friendly
The term SEO refers to Search Engine Optimization. The code behind WordPress is very clean and simple, making it easy for search engines to read and index a site's content.
In addition, each page, post, and image can have its own title, meta description, and be optimized for specific keywords, allowing for very precise search engine optimization.
Google and other search engines love WordPress as it takes care of 80-90% of the search engine optimization mechanics to ensure that your website gets crawled, which gives you a head start when it comes to ranking above your competitors.
WordPress is built on the technology that modern mobile devices require and its theme repository has hundreds of free themes that are fully responsive and ready to go. So when visitors come to a WordPress website using a smartphone or tablet, it'll automatically scale to suit the visitor's device.
4. WordPress is Safe & Secure
WordPress is developed with security in mind; security updates come automatically for WordPress. So it is considered quite safe and secure to run any website.
Themes and plugins files hosted on WordPress.org are constantly being monitored by the WordPress community. They monitor malicious and outdated code all the time. Sometimes they reverse these kinds of changes; there can be warning messages for outdated themes and plugins, and sometimes they delete suspicious items completely from the directory.
As WordPress is popular and is becoming even more so, hackers will more often target it. However, the makers of WordPress are well aware of hackers and the types of things they try to do, so they team up with security researchers and hosting companies to work towards making it as safe as possible.
5. Strong Community Support
Another important reason for the increasing popularity of WordPress is the support community that includes thousands of technicians and volunteers providing free support on various forums.
The official support forums are the best for discussing themes and plugins specific problems, where you have the best chance of getting a response from the author. There are many unofficial forums like WordPress Stack Exchange, where you may get awesome WordPress core hacks.
Final Thoughts
WordPress is the most popular tool to create and manage a website. WordPress is dominating the content management market and it is the best option that you can rely on to build your website.
There are many web applications to manage site content and extend functionality like Drupal, Joomla, ব্লগার, etc. but WordPress is the most loved and search engine friendly application.
WordPress is an extremely powerful platform to launch almost any website with. It is one of the most flexible systems available on the market. And of course! Bydik is powered by WordPress.