We all know that Google AdSense is by far the best ad network on the internet. Over 11.5 million websites use AdSense and they have more than 97% market share of all advertising networks! Google AdSense is the number one choice for publishers among all other available networks.
Having an active AdSense account is really a big achievement for a website owner. There are many site owners who are making a complete living from Google AdSense.
Since everybody running behind them, they have made the approval system very strict. If you make a notable mistake, there is no chance to get the AdSense application approved, that's for sure.
Many website owners (including me!) make mistakes. They don't care about the guidelines of the AdSense program when applying. As a result, rejection happens every time!
My Journey to AdSense Approval
When I applied to AdSense first time, all I knew that any website can get AdSense approved which has at least 500 visits/day. I thought that more visits results in more money, all I need to do attract more visitors. With that in mind, I applied to AdSense and finding a way to attract more visitors.
Three days after the application, I got an email from AdSense about my application, and totally shocked after reading the mail. My application rejected!
I didn't think of that, really. But I appreciate their decision because I deserve this! Why? After reading the mail, I questioned why they'd approve my application?
There was no well-written article at that time and some of my articles had copyrighted materials also! AdSense described the factor in that email:
It's our goal to provide our advertisers' sites that offer rich and meaningful content, receive organic traffic, and allow us to serve well-targeted ads to users. […] As a publisher, you must provide unique and relevant content that gives users a reason to visit your site first.
What's the Meaning? Why They Rejected?
That means, they take care of their advertisers, they don't want to show ads on low-quality sites. Rich, meaningful, and unique content is a must to get approved; and I failed to fulfill the criteria! Most importantly, I've understood the reason behind the rejection after reading their guidelines.
Most bloggers lose hope after rejection, they think that they won't get AdSense approval ever. But I didn't lose hope because I knew it was my fault. After the rejection, I planned to maintain key guidelines.
After maintaining the key guidelines of Google AdSense, I applied again three months later. I wasn't confident enough of getting approval because I've heard about rejections always. But this time, my AdSense application approved and I got the confirmation mail from AdSense:
Hurray! I am really happy that my AdSense application approved, AdSense ads are running on my website. I want to share the key guidelines I've followed and you should follow them before applying. But the reality is, most bloggers do wrong from the startup and they lost their way.
6 Key Guidelines to Get AdSense Approval
AdSense Team doesn't reveal any hints on what basis they approve a new account. All you can do is to maintain key guidelines before applying for AdSense. There are many guidelines, but they're not equally important. These are the 6 key guidelines that decide your fate!
1. Make a Good Looking Site
First things first, your website should look good/well-designed. It should be user-friendly (through easy navigation) and mobile-friendly (through responsive design). You can test your site via Google mobile-friendly test tool. Remember that abusive design will hurt you in many ways.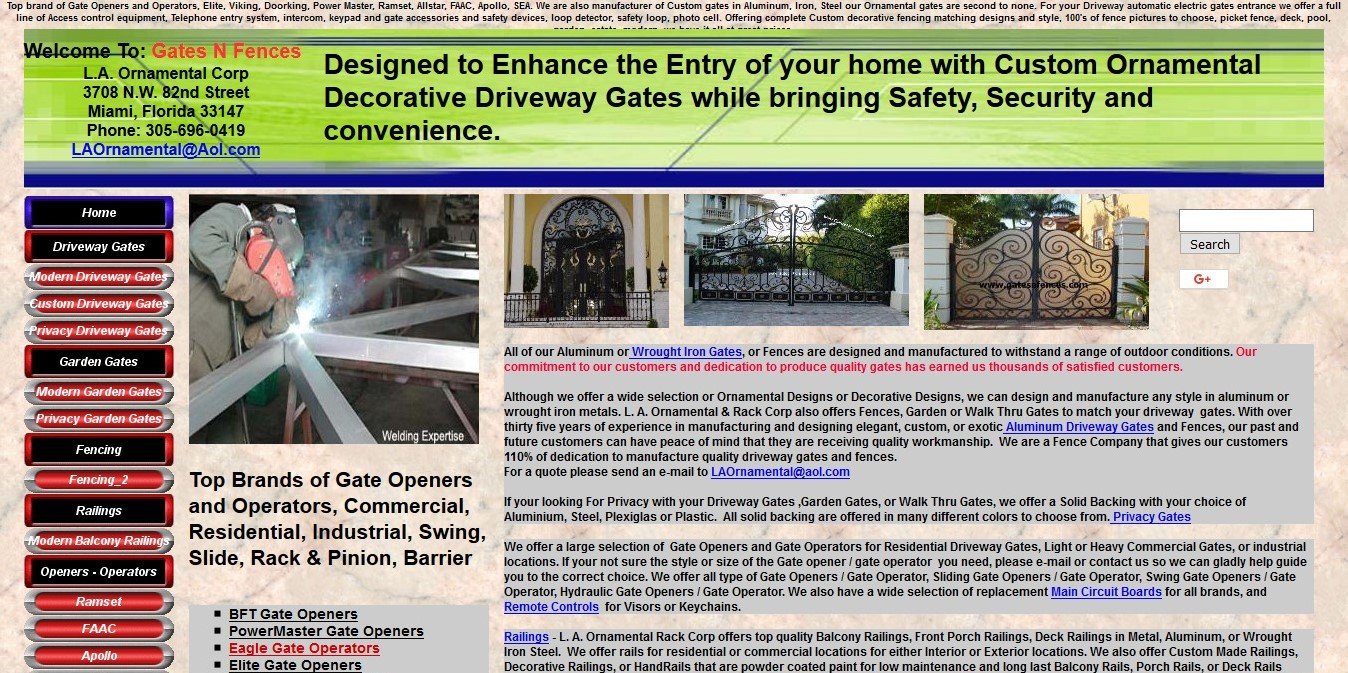 Your site should have site logo, navigation-bar, search-bar that visible on every page. And be careful about the front page, front page design is the most important, because it is the powerhouse to attract visitors. Frontpage should have links to the important pages of your site.
It's very common that a poorly designed site gets rejected by AdSense. Therefore, take the time to design your site as better as possible. In case you want to use the theme I am using on the website, you can buy the highly customizable, multi-purpose, lightweight WordPress theme for your website.
2. Create Important Pages
After making a good-looking site, you should create some important pages. There must be an about page, contact page, and privacy policy page. It indicates that you are professional and honest in nature.
An About page has a major role and importance to get AdSense approval, it simply describes you and your blog/website. It would be a great idea if you provide photos of editorial staff with social media links. This will help you establish a better relationship with readers.
A Privacy page describes to your readers what information your site collects, what they should do, and what they should not. According to AdSense requirements, your privacy policy page must have information about the use of cookies. To maintain their policy, put this on your privacy page:
We use Cookies in order to provide a better experience, to identify and track visitors, their usage, remember choices, etc. Third-party vendors, including Google, use cookies to serve ads based on a user's prior visits to the website or other websites.
And a Contact page will give your readers an opportunity to communicate with you, it's the best opportunity to make them trust you. It's better if you provide your site/company address, email address to contact, and links to your social media profiles. Let visitors contact easily.
Want some help? Read our About, Contact and Privacy pages to get some idea (please don't copy to avoid copyright issue!). Transparent your website as much as possible by these pages.
3. Create Original and Rich Content
Content is the king, never forget that. The content needs to be well written, rich (valuable to users), and unique. AdSense doesn't require huge content, but quality content. My advice is to have at least 5 unique, quality articles with an average of around 1000 visits/day before applying to AdSense.
Your content needs to be written in AdSense supported languages. Remember that AdSense doesn't approve a website with content that violates any of their content policies and AdSense doesn't approve a website if the website content is related to their prohibited content.
AdSense prohibited content includes adult content, hacking/cracking content, gambling/casino content, racial/violent content etc. AdSense Team also reject sites that sell harmful material like drugs, weapons, hard alcohol and so on. You can learn more about prohibited content on their support page.
Make sure not to include copyrighted materials in your website content. Don't include materials that you don't have permission to use. Copyrighted materials can be images, texts, videos, audios, applications, licensed tools, etc. That's why you should get copyright-free images from sites like Pixabay.
HEY! After completing the first three compulsory steps, you can apply for an AdSense account. In most cases, your application should be approved. But my suggestion is, fulfill the next three guidelines also to increase your chance, and I've followed all six.
4. Get a Top Level Domain
It is better to apply with a Top Level Domain (TLD) extension. I suggest you prefer .com (for example, bydik.com) if available. Because .com is the most recognized, most trusted, and most accessible TLD. There are some other things to consider when choosing a domain name for your business.
It's really tough to make sub domain sites compatible with AdSense standards. Google has already banned some sub domains site like .co.cc, .co.nr. You should buy a Top Level Domain to make it more compatible.
You must have access to edit the HTML source code of the domain you submit for AdSense. If you submit a site you can't edit the HTML source code (for example, www.google.com), you won't be able to place the AdSense code on the site and your application will not be approved.
5. Connect with Google Webmasters and Analytics
Connecting your site with Google Webmasters and Analytics is not compulsory but recommended. However, Google can crawl your site's pages without being connected with these tools. These two tools help you to improve your site performance that increases the chance of getting an AdSense account.
Google Webmaster Tools help you by providing your site's index status. You will find server error reports, 404 error reports, and detailed performance reports through webmaster tools. By analyzing these reports, you can improve your site's visibility on search engines especially Google.
You need to make sure that Google has indexed your site's pages. Type site:yourdomain.com in Google Search and check whether Google indexes your site or not. Submit your sitemap on Google to improve your site's visibility. Sometimes Google takes one week or more to index your site.
Google Analytics provides detailed statistics about your site's visitor. Google Analytics analysis can identify poorly performing pages with techniques such as funnel visualization, where visitors came from (referrers), how long they stayed on the website, and their geographical position, etc. Google Analytics e-commerce reporting can track sales activity and performance.
6. Make Your Site Faster
A faster site will make you happy more than anything else! Thinking about how important page load time is? Well, the reality is, a one-second delay in page load time can lead to 12% fewer page views, a 7% loss in conversions, and a 15% loss in customer satisfaction!
This means that having a fast site is essential, not just for ranking well with Google, but for keeping your bottom-line profits high. AdSense Team also prefers a faster site most. You need to worry a lot if your site's page takes more than 5 seconds to load. It'll surely decrease your approval chance.
To make your site faster, you need a super-fast web hosting, well-coded website template/theme. I recommend SiteGround hosting because I love them as our host and I'm very satisfied with their services. Furthermore, if you are using WordPress, you can use our website template/theme, a lightweight, super-fast WordPress theme.
Don't overload your website with big JavaScript/Image files. In most cases, it's the main reason your site takes longer to fully loaded. Remove JavaScript that you don't need and combine all JavaScript into one file if possible. You can make your images smaller size with TinyJPG, a superb image compressor.
And finally, you can check page speed via PageSpeed Insights, Pingdom, GTMetrix, WebPageTest, etc. All are great tools to analyze a web page but sometimes you may get surprising results! Don't worry, visit your site from desktop/mobile devices. If site pages are quick enough, then it's okay.
That's it! Once your site is compatible with all the above guidelines, then apply for an AdSense account. The AdSense approval process takes up to 7 days in most cases. Your application approved? Congratulations, thumbs up Warrior, you deserve this!
Still not getting approval? There might be some reason behind this. Please read the approval FAQs and let me know in the comment section. I'll be more than happy to assist you.
AdSense Approval FAQs
There are so many questions playing in the reader's mind regarding AdSense approval, they want to know why they may not have been approved to use Google AdSense. That's why, I've put together some FAQs (Frequently Asked Questions) below, which include the most discussed approval questions.
How Much Traffic Do I Need?
Google AdSense doesn't require heavy traffic to consider a site, content quality matters most. Thousand visits/day would be enough for sites that have unique, quality content.
At the same time, you'll be rejected with a million visits/month if you don't have original, rich content. That's why emphasize quality over quantity.
Should I Avoid Paid Traffic?
Paid traffic means you paid for the traffic – it can be on social media, search engines, or elsewhere. All types of paid traffic are not a violation of the AdSense policy. However, don't buy traffic from sites that distribute illegal/copyright content or sites that can spam you.
Promoting your site/post on social media or buying traffic from quality sites like Facebook, Twitter, Reddit is not a violation. And you can do that to gain traffic from various sources. But remember one thing, social media traffic is low-quality traffic according to Google.
That's why you should focus on organic traffic especially from search engines and you can achieve this by doing better SEO (Search Engine Optimization).
Should I Remove Other Networks Ads?
Although Google AdSense allows you to use other Ad Networks with AdSense, it may create a bad impression on the AdSense Team especially if your site is too young.
You are free to make your ads blend with the content by changing the color or size, but don't make it look exactly like content and ads should be less than the content.
Does Website/My Age Matters?
In some locations, AdSense Team may require your site to have been active for at least six months before they consider your site. They've taken this step to make sure the quality of their advertising network and to protect the interests of advertisers/publishers. Furthermore, applicants' age must be over 18.
Do I Need to Own the Site?
Nope. As I said earlier, you must have access to edit the HTML source code of the site you submit for AdSense. That means it doesn't matter whether you are the owner of the site or not. If you can edit HTML source code, you can apply for AdSense approval.
Do I Need to Proofread Content?
Readability can be a big issue if you don't write content in your first language. For example, lots of people write content in English, although it's not their first language. As a result, grammatical errors happen and errors can change the meaning. That's why it's better to proofread content before publishing.
It would be easier to get an AdSense account if content readability is good. Proofreading helps to correct errors, mistakes, bad grammar, poorly constructed sentences, and of course spelling or typing errors. To resolve this, you can use the free Grammarly app, a great tool to proofread content.
Are Social Media Accounts Important?
Nope. It doesn't matter how many social media accounts are there or how many followers you have on various platforms. AdSense has nothing to do with social media accounts/followers. Social media is for attracting more visitors to your site and it helps to engage visitors in many ways.
What Should I Do After a Rejection?
It's very common that the AdSense Team rejected your application by Email. Getting rejected by AdSense is frustrating. After a rejection, many new bloggers get this idea in their heads that they won't get AdSense approval ever. They think that AdSense is for another level blog/website!
But don't lose hope, stay strong. Remember, if you are disapproved once or twice, that doesn't mean they will reject you every time you apply. Take your time to fix the issues that are mentioned in the rejection email and apply for AdSense again.
There is no limitation on how many times you can apply, so apply again and again until you finally get approved by Google AdSense, until your dream comes true!
What're the AdSense Alternatives?
Don't want to apply until getting approved? Ok, that's not the end of the World, there are some AdSense alternatives you can try. They are not as hard as Google AdSense is in terms of getting approval. But, some alternatives may require a specific amount of traffic and English-written content.
My suggestion is, try Media.net, a Yahoo! Bing contextual ads network as I'm also using Media.net alongside with AdSense. You can also try PropellerAds to determine the best option. Sometimes, the alternatives can give you more than AdSense earnings.
But remember one thing, alternatives don't have half of the advertisers that AdSense has, and their load time is slower than AdSense ads. However, you can still earn more than AdSense!
Final Thoughts
Google AdSense is a reliable, leading advertisement solution to monetize your website. It is the best ad network available on the internet. To monetize with Google AdSense, your website needs to go through the approval process and needs to maintain AdSense approval criteria.
To be clear, getting an AdSense account is not hard if you have a quality website that is focused more on high-quality content, optimized for search engines, uses a great design, and with a good number of visitors. As a publisher, you should do exactly what AdSense wants from its publishers.
Make sure to maintain these guidelines before applying for Google AdSense. I hope you will get approved after following these guidelines, if not it's better to discuss the issue. Let's join the comments about the issues you have regarding AdSense approval. Hope for the best!